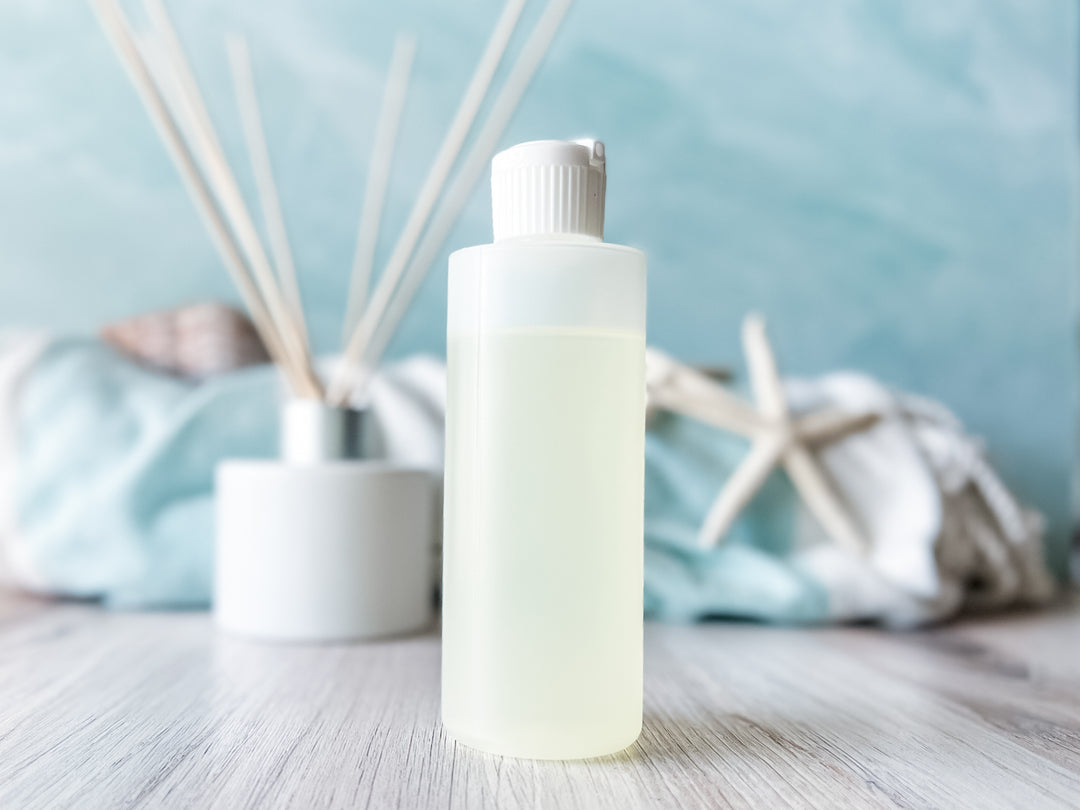 Reed diffuser refill
---
Reed diffuser refill bottle and reeds. Refill your beautiful white matte glass vessel with our reed diffuser refills. Refill bottles come with 4.5 oz of fragrance in a recyclable polypropylene bottle and 8 brand new 10" rattan reeds! Our matte white glass container is NOT included. 
The intensity and reach of the fragrance can be customized based on the number of reed sticks used. For a lighter fragrance or smaller spaces, we recommend 3-5 reeds and for a stronger fragrance or larger spaces, 6-8 reeds. We recommend starting with 4 reeds and adding more as needed to reach the desired strength.
Reed diffuser refills may also be used to refill your car diffuser 10+ times!
recyclable polypropylene bottle, natural rattan reeds, diffuser oil, premium fragrance oil
Carefully pour reed diffuser refill into existing matte white glass vessel. Insert new reeds and enjoy!
Orders will be shipped in 2-4 business days from date of purchase. We use USPS Priority Mail, Parcel Select Ground, First Class, and UPS Ground shipping methods.
Adrift Co. products are mailed in eco-friendly packaging. We save and reuse packing materials from supplies we receive, including bubble wrap, packing paper, peanuts, and boxes! All of our product containers are either reusable or recyclable.