Life's a Beach: How to Choose the Best Beach Lover Gifts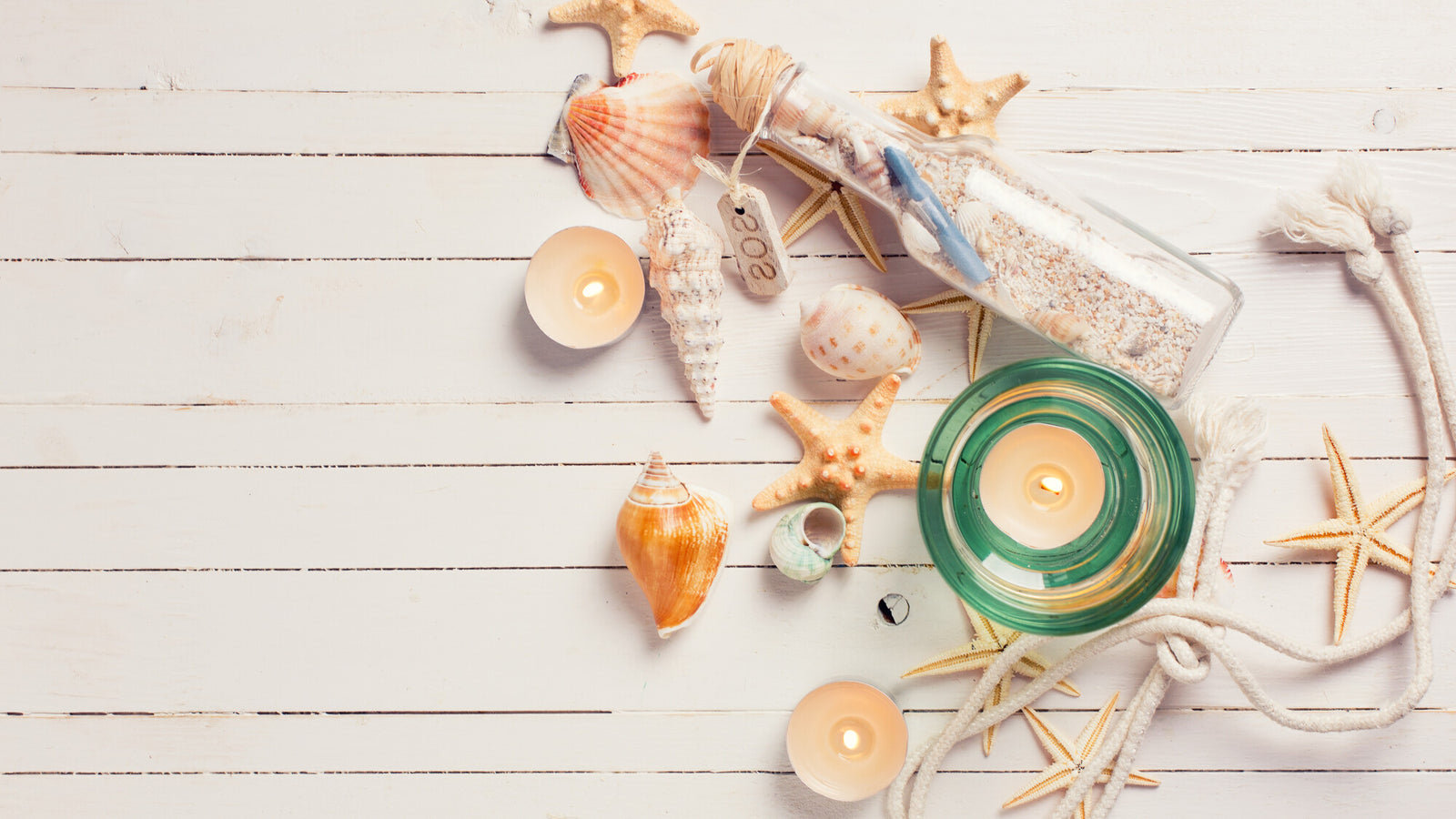 The days are getting longer and the temperatures are rising. That can only mean one thing: Summer is here! Do you have one friend who looks forward to this season more than anyone else?
Beach lovers know that the very best days are those spent with sand between your toes. When it's time to celebrate them, do you know what to reach for?
Today, we're sharing how to choose beach lover gifts you know they'll cherish long after the suntan fades. 
Find a Coastal Candle
Even the most enthusiastic beachgoers can't stay by the ocean all of the time. When they're back home, they'll appreciate a candle that smells like their favorite place on Earth. 
Our soy candles come in various beach-themed fragrances, with names like Barefoot Bungalow and Ebb Tide. Beach Cottage is another favorite with notes of white thyme, lavender, and water hyacinth.
All of our candles are made from 100% natural soy wax created from American-grown soybeans. We hand-pour them in small batches right here in Beaufort, NC. 
Reimagine Sea Spray
One of the best parts about the ocean is the intoxicating aroma of sea salt and fresh breezes. If you know someone who cherishes that scent, we've got you covered. Our room sprays and reed diffusers make perfect coastal gifts, and they have more uses than you might imagine.
You can spritz them around a bathroom to liven it up or diffuse them in a favorite part of your home. They also work great in vehicles, as well as furniture and linens. From Ebb Tide to Sandy Buns, you'll also find all of our best beachy scents in this collection!
Deliver an All-Over Glow
Spending all summer on the water is an incredible way to enjoy the season, but it can leave your skin a little parched. That's why we love slathering on richly-scented, moisturizing skincare products as soon as we get home. 
Our sugar scrubs are made with pure cane sugar, designed to gently exfoliate and soften skin for the ultimate glow. Available in scents like Sea Siren and Saltwater Sage, they help you create a truly spalike experience right at home. 
Looking for a new beach house gift? Create a little self-care basket that includes a soy candle and sugar scrub. Throw in one of our hand and body lotion sets, and you have the perfect present!
Accessorize With Home Decor
Beach themed home decor should evoke a peaceful and serene feeling in any room. Whether your loved one lives steps from the ocean or states away, they can transform their interior with simple, special pieces. 
You can shop our sustainable home goods to find fun coastal decor that looks right at home anywhere. From kitchen sets and canvas totes to beach towels and wax melt warmers, there's something for everyone. 
Shop Our Selection of Beach Lover Gifts
Whether you're in the middle of summer or the dead of winter, it's possible to bring the beach to you. With our beach lover gifts, we make it easy to share the love.
All of our products are made by hand and with care. Feel free to explore them all online and reach out if you have any questions. 
---